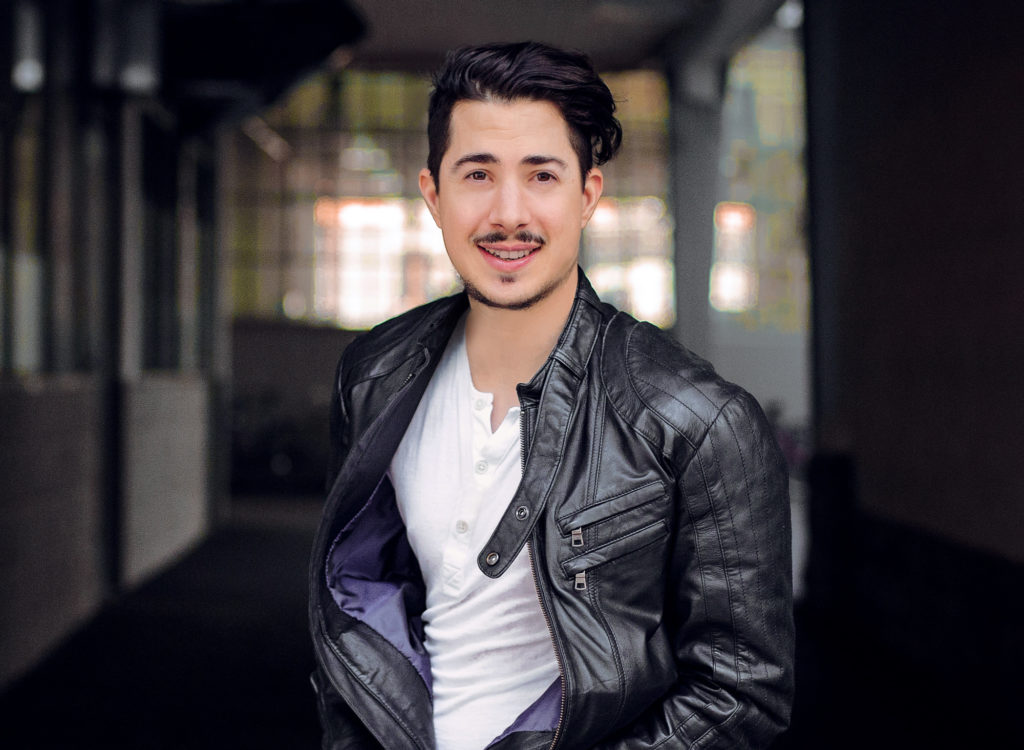 Express the quality and the unique character of your creations
Adriano is a photographer specialized in culinary and premium quality product photography. He works in his Geneva based studio and is always at your disposal for your Swiss or international projects.
Your communication will open up a new dimension to express the quality and the unique character of your creations.
Depending upon your objectives, Adriano can help you with a tailor-made artistic direction by analyzing the trends of the market and creating pertinent visual concepts to increase your advertising impact.
His background in the luxury industry will be a significant advantage to help you stand out by working on the differentiation and enhancement of your image brand.
Do you want more information? Contact Adriano and he shall be happy to answer.
Biography
Thanks to his family heritage, Adriano Truscello has always been vowing himself to photography. Fascinated by this domain, he studies fine arts in Geneva and obtains a double license degree in visual and digital communication.
In 2012, he opens his own studio in Geneva and develops his talent and his technique in photography. In order to perfect his knowledge in the fashion industry, fashion events, street style and lifestyle photography, he decides to move to Paris in 2013. The professional opportunities follow and help him to acquire a profound experience in the field. This cultural adventure continues in the Palais Royal in the renowned fashion gallery Joyce where he is in charge of the scenography of an exhibition.
Back in Switzerland, the arrival of social media is in full development. Adriano, always in search for new tendencies, works with numerous Swiss and international influencers by creating for them a visual identity pointed at digital campaigns for brands like Guerlain, Visilab, Garnier, Clarins France, Clinique, Mondaine Paris, Laurent Ferrier Genève, Tommy Hilfiger, Le Narcisse Blanc 5 stars Hotel, Kiabi France, Accor Hotel Group.
In order to profit from his ideas and knowledge in his country of origin, he settles in Milan and seizes a new professional opportunity in culinary photography from 2018 to 2021 at the side of the Master Chef Heinz Beck who heads the restaurant at La Pergola in Rome, the only three Michelin stars since 25 years in the capital. This allows Adriano to specialize in the universe of gastronomy, a domaine requiring finesse and excellence.
In addition to photography, he has developed expertise in art direction of projects, brand identity enhancement, preparation of required logistics and high definition retouching. His daily objectives drive him to guarantee an image production in perfect harmony with the desired requirements.
For Adriano, photography is an art where each project must be carried out precisely and creatively. A targeted product enhancement is the key to surprising your customer and arising his desire.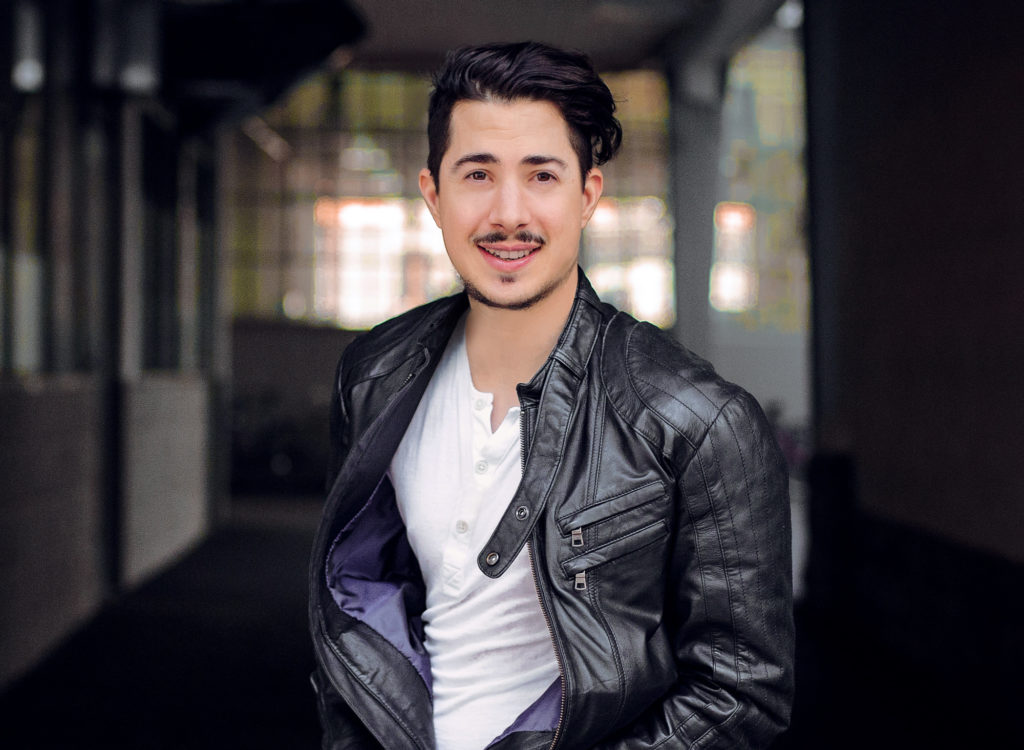 Exprimez la qualité et le caractère unique de vos créations
Adriano est un photographe spécialisé dans la photographie culinaire et la photo de produits hauts de gamme. Il travaille dans son studio situé à Genève et se tiendra toujours prêt pour vos projets en Suisse et à l'international.
Votre communication prendra une nouvelle dimension pour exprimer la qualité et le caractère unique de vos créations.
Selon vos objectifs, Adriano pourra vous accompagner par une direction artistique sur-mesure à travers une analyse des tendances, du marché et de votre marque.
Son parcours dans les métiers du luxe sera un atout significatif pour vous démarquer, en travaillant sur la différenciation et la valorisation de votre image de marque.
Vous souhaitez vous renseigner? Adressez-vous à Adriano et il se fera un plaisir de répondre.
Biographie
Adriano Truscello se destine à la photographie depuis toujours grâce à son héritage familial. Passionné par ce domaine, il suit des études aux Beaux Arts et obtient par la suite un double Bachelor en Communication visuelle et digitale à Genève.
En 2012, il ouvre son propre studio photo à Genève et développe son talent et sa technique photographique. Afin de parfaire ses connaissances dans les domaines de la mode, de la photo événementielle, du street style et lifestyle, il décide de partir à Paris en 2013. Les opportunités professionnelles se succèdent et lui permettent d'acquérir une grande expérience pointue sur le terrain. Cette aventure culturelle se poursuivra au Palais Royal dans la galerie de mode de renom Joyce pour laquelle il sera en charge de la scénographie d'une exposition.
De retour en Suisse, l'avènement des réseaux sociaux est en plein essor. Adriano, en quête constante de nouvelles tendances, travaillera avec de nombreux influenceurs suisses et internationaux en leur créant une identité visuelle ciblée pour des campagnes digitales de marques tels que Guerlain, Visilab, Garnier, Marrionaud, Tommy Hilfiger, Kiabi France, Accord Hôtel, Clarins France, Mondaine Paris, Laurent Ferrier Genève, Le Narcisse Blanc Paris.
Voulant mettre à profit ses idées et connaissances dans son pays d'origine, il s'installe et saisit un nouvelle opportunité professionnelle dans la photographie culinaire à Milan de 2018 à 2021, au côté du fameux chef Heinz Beck qui est à la tête du restaurant la Pergola à Rome, unique trois étoiles Michelin de la capitale depuis 25 ans. Cela à permis à Adriano de se spécialiser dans l'univers de la gastronomie, domaine qui exige de la finesse et de l'excellence.
En complément de la photographie, il a développé un savoir-faire dans la direction artistique de projets, la participation à la stratégie de marque personnelle (branding), la préparation de la logistique requise et la retouche en haute définition. Ses objectifs quotidiens le poussent à garantir une production d'image en parfaite harmonie avec les exigences souhaitées.
Pour Adriano, la photographie est un art pour lequel chaque projet doit être mené à bien de manière précise et créative. Une mise en valeur ciblée est la clé qui permet de surprendre et de susciter le désir de votre clientèle.